Elevating Women From Struggle to Significance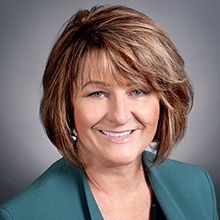 Sue Brenchley has always been a fighter who believes Network Marketing is the way for Women to empower themselves, their families and others.

She got started in the business 25 years ago, became a student of the profession and has dedicated her life to sharing it with as many people as possible. Even though she needed more income, what brought Network Marketing to her attention was not the money, but the ability to change peoples lives. Her organization consists of over 250,000 people in more than 30 countries and continues to grow.

A teacher at heart and a forever student who has learned from the best, Sue is a faculty member for John Maxwell and part of John's Elite leadership team. She has been a keynote speaker at The Most Powerful Women in Network Marketing and was recently honored as a Million Dollar Hall of Fame member. She is a seven figure per year income earner with a desire to elevate women from struggle to significance.

A mother of 4 and grandmother of 12, she brings passion and purpose from her own struggles and love for her tribe!