The Significance Expert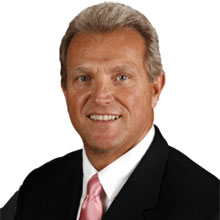 Scott Schilling is The Significance Expert! He is committed to providing Inspired Answers to Today's Challenges through his TV Show, Podcasts, speaking, training, consulting and coaching. Scott helps individuals and organizations systematically grow personally, professionally, financially and spiritually. Scott has worked with numerous network marketing teams and organizations to help them lift their people to reach their highest potentials.

Scott is a highly sought after speaker, trainer and coach because of the results he produces. His training propelled one client's business to grow from approximately $8 million annually to almost $80 million in just under 6 six years.

Scott brings a unique combination of 35+ years of life experience in sales, marketing and training to corporations, business owners, entrepreneurs and individuals. He has presented at nearly 2,000 live events sharing the stage with General Colin Powell, Rudy Giuliani, former first lady Laura Bush and many more.

As an Internationally accomplished and entertaining presenter, Scott has spoken to hundreds of thousands of attendees across a range of industries. Scott brings a wealth of knowledge and expertise to the airwaves, board room, podium and print. Scott has written 10 books to date including the recently released "Without Customers…Ya Got Nothin'!"

Schilling earned his B.B.A in Marketing and Insurance from the University of Iowa.

Scott's Life Purpose is: To Inspire and Empower others to serve humanity through living their life's purpose in Spirit, Love and Joy!