CEO of International MLM Company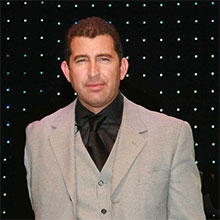 Mr. Oblon has been serving the network marketing profession for 20 years as an owner and founder of 2 highly successful companies over the last 13 years. He's one of the most versatile owners in the industry, well-known for his marketing abilities from video production to his extension knowledge of his chosen field travel.

As the Chairman of a publicly traded diversified holdings company with the emphasis on network marketing, he has crafted one of the unique opportunities in the business today and looks to help continue to elevate the most relevant profession in the world.