Technology Expert With Team of One Million Over 20 Years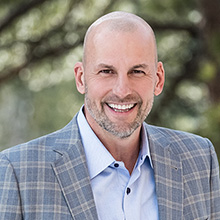 Patrick Shaw has spent the majority of his professional life in the Network Marketing Field, mostly with one company. His story is like so many others in the industry... he was seven years out of college, broke and desperately looking for a way to find real freedom. Network Marketing provided that freedom.

Twenty years of team building and over a million organizational recruits later, Patrick has developed a keen understanding of what it really takes to build a dynamic organization.

One of the major turning points in Patrick's career came when he started looking for ways to work smarter, not harder. He'd realized that technology often seemed to do more harm than good within the Network Marketing industry. It was being developed by people who didn't understand prescriptive selling, or why the distributor needs to be central in the prospecting experience. They were missing the importance of duplication and the need for simplicity.

Today, Patrick is the Founder and CEO of a technology company that has produced a fully-scaled version of the first system he used within his own team to increase, measure and improve prospecting activities - a smart mobile marketing platform that helps Network Marketing companies share their story better. The App that he and his team have created is a true game changer that has quickly built a reputation for being a simple and duplicable tool for prospecting, while at the same time delivering on the advanced analytics that companies need.