Executive Leader, Billion-Dollar Network Marketing Companies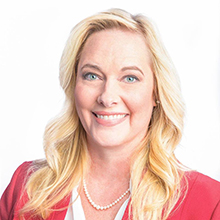 Working closely as a partner, coach and mentor with independent associates, Karen Reilley focuses on professional and personal development within the North America region.

With nearly 20 years' experience at billion-dollar network marketing companies, Karen has contributed to the highest standards in customer, associate and leadership experiences. She collaborates across organizations with Marketing, Communications, IT, Product Development, Logistics and Associate Support Services to create environments that invite personal growth and provide sustainable and scalable business opportunities. She is deeply passionate about helping others recognize, and let go of, limiting beliefs so they may become the best version of themselves, thereby inviting others to do the same.

In addition to her executive leadership, Karen is a certified facilitator for leadership development and serves as board member for a non-profit organization committed to breaking the cycles of poverty, abuse and suffering.

Karen enjoys riding her motorcycle, getting out on the lake, and time with her family. Moving from the Silicon Valley to the Salt Lake Valley, she raised her daughter as a single mother. She is a proud mother (and mother in law) of an accomplished daughter and son in law, and takes every opportunity possible to visit her 2 year old grandson and play Mag-formers, read stories and giggle till their cheeks hurt.