Unforgettable Social Media Superstar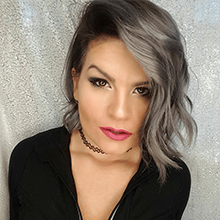 Recently featured in Networking Times magazine, here are excerpts from an interview with Jessie Lee Ward:

What are the most important tips you want to share?

"Do it with passion or don't do it at all. I look at myself as passion personified. Be exactly who you are. The world needs more of you, no matter what that means. You are completely capable, so take all out massive action and surprise yourself. If there is a top 1%, why not you? I'm telling you, there's a chance. Take it."

What are your dreams and vision for yourself?

"I want to be the most powerful person in network marketing and touch the largest number of people's lives. I've always subscribed to the idea that your goals shouldn't make sense, and that how you are going to achieve them is completely irrelevant. I don't know exactly how millions and millions of people are going to know my name. I don't know how #bosslee is going to become a global brand. I don't know what I will be talking about on Facebook Live a year from now. I don't know where I will be in five years. I don't have any concept of the amount of money I will make, or the number of lives I'll be blessed to impact...

"What I do know is that I will be unforgettable. I don't pretend network marketing is perfect. I don't think I am perfect or that I have everything figured out. I just know that no matter how hard it gets, or how many times I want to give up, or how many people are nasty, or don't believe in me, or tell me I am crazy, or don't understand why I do what I do, or don't like me, I will never give up."