Servant Leader, Top Earner, Sought-after Trainer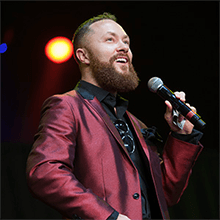 After spending time with Austin Zulauf, it's apparent he truly lives life with the intention of helping others and leaving this world better than when he arrived on it. After being the #1 income earner for 3 separate companies in his Network Marketing career, he still remains humble and down to Earth with an "enter the world with love in your heart" mindset.

Austin explains that the quickest and easiest path to success is through the experience of others so, with that in mind, he's been a student of the profession for years & developed systems anyone can follow to experience results in whatever company they choose. This leader's training truly personifies the importance of simple systems.

Whether training groups into the tens of thousands, volunteering to feed the homeless or spending time with his children, Austin makes it a point to give back to others and engrain a sense of abundance and selflessness in all he meets. This gentleman lives a life that is truly what our beloved profession is all about and lives by the quote "All I want to do is change the world...Make it a better world for this and future generations.".