CEO of a Publicly-Traded Network Marketing Company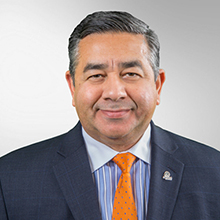 Mr. Alfredo Bala has been the President of a publicly-traded network marketing company since May 2014 and its Chief Executive Officer since August 2015. Mr. Bala oversees all global field development, sales, marketing and general management efforts for all global markets (currently 23). He works closely with each market's general manager, assuring proper leadership of each market that both addresses the needs of the individual countries while still maintaining a consistent business model and message for all teams across the world.

Previously, Mr. Bala served as the company's Chief Sales and Marketing Officer and Executive Vice President; its President of International; Executive Vice President of Sales and Marketing; and Executive Vice President of Sales. Additionally he served as Senior Vice President of Global Sales and Marketing and also as Senior Vice President of Global Business Development.

Mr. Bala has more than 20 years of domestic and international experience in network marketing. Previously, from 1992 to 2006, he served as Chief Operating Officer at Britt Worldwide, LLC, one of the largest independent Amway networking marketing organizations. While with Britt Worldwide, he led the sales and marketing campaigns, training, motivational seminars, development of business support materials and technology tools. He was heavily involved in the launch and re-launch of over 40 international markets that propelled international sales volume to more than $500 million.

He also served as manufacturing plant manager at Bose Corporation from 1983 to 1992.

Mr. Bala is conversant and/or fluent in more than 13 languages. He received an Associates Degree in Electrical Engineering from County College of Rhode Island.