From Law School Drop Out to Millionaire Mom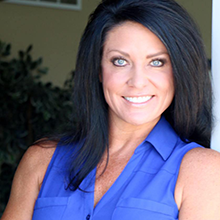 A story of consistency and an incredible work ethic that started 20 years ago, Michelle Barnes was in the middle of Law School when she realized it: she didn't want to be an attorney. She quit law school with $80,000 of debt and was waiting tables making more money than she could with her undergraduate degree when she was first introduced to network marketing.

"I was the most skeptical person on the planet, but I fell in love with helping people's health, helping people's financial situations, and most importantly, I fell in love with helping people to learn to think a different way and create more of an entrepreneurial mindset," said Michelle Barnes.

Before she turned 30, she had already made her first million and has made many more since then. She's built five companies to a strong 6-figure income.

Most impressively, she's done this as a single mom with two young boys - running a successful business, generating an amazing income and still has time to volunteer in her sons' classrooms.

Michelle has been featured in Success Magazine, Your Business from Home, Sports & Fitness and in the book, The Four Year Career.

"The personal development that accompanies this profession changed my life. Every single day, for the past 20 years, I am always striving to be better. Network Marketing has allowed me to make millions being my own boss. And, most importantly, to be a single mom who is VERY involved in my boys' lives."

Michelle has been so successful that she also started her own training company, Mentoring by Michelle.

Favorite Quote:
"You can tell the size of a leader by the obstacle that stops them." - Unknown

Must-Read Books:
You Were Born Rich by Bob Proctor
The Slight Edge by Jeff Olson


Michelle says:

"It's the best feeling in the world to make a positive impact on so many lives! I have two amazing, beautiful sons; they are "My Why" and the reason I do what I do. I'm excited and blessed everyday!"