17-Time World Series Player & Coach, Entrepreneur & Founder of Network Marketing Company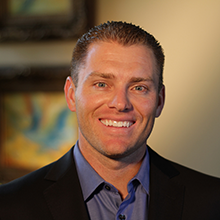 Logan Stout is a lifelong entrepreneur, former professional athlete and 17-time World Series player and coach. His accomplishments as a successful business leader, coach, motivational speaker and author stem from a desire to break down barriers that stand between people and the things that they want most in life.

Not only is he the Founder of a Texas-based Network Marketing company, Logan Stout is an accomplished traditional business owner, having generated billions of dollars of revenue throughout his business career. He is a philanthropist, entrepreneur, best-selling author, keynote speaker and leadership trainer who makes regular appearances on ABC News and travels the world to educate, motivate and inspire.

He has been endorsed by Hall of Fame athletes including Troy Aikman and Pudge Rodriguez, renowned entrepreneurs Barbara Corcoran and Daymond John from ABC's Shark Tank, Success Magazine's Darren Hardy, Zig Ziglar's son and CEO of Ziglar, Inc. Tom Ziglar and many more spanning a wide range of professions.

Logan has partnered personally with motivational speaker, New York Times No. 1 Bestselling Author and Inc. Magazine's "Most Popular Leadership Expert in the World," John C. Maxwell, to bring leadership and personal development training to all 196 nations in the world. Maxwell expresses, "Logan's success speaks for itself. His leadership and thoughts are clear indicators this book will add value to your life. Read, absorb and implement these principles."

Logan is passionate about helping others build quality leadership skills. In 2013, he published "Stout Advice: The Secrets to Building Yourself, People, and Teams" with the intent to empower and inspire readers, while leaving a lasting impact on those striving to reach their God-given potential. Logan authored a second book, "GRIT Factor: From Wanting to Conquering" revealing the key to reaching one's dreams in life, which is currently in publishing. Mike Salim, private equity investor, has endorsed this book saying, "If you want to unlock your winning potential, treat yourself to Coach Stout's soon to be released book GRIT Factor."

He hosts weekly and monthly training calls, Stout Mentoring Live, Stout Advice, Logan Live, and Hot Tables, which teach individuals, teams and corporations how to implement strategies to maximize their personal success and development, and to add to their business. He was named "Man of the Year 2013" by Philadelphia Life Magazine. He has been a featured guest on CBS Radio, FOX Radio, The Ticket, The Fan, and has been highlighted by The New York Times and The Dallas Morning News, along with other print and live media outlets.

He is also the founder and CEO of the Dallas Patriots baseball organization and Premier Baseball Academy in Frisco, Texas, which focus on mentoring and leading youth. This organization is one of the largest in the world, providing select teams ages six through eighteen years old with world-class instructors, coaches, and training. Every graduate of the Dallas Patriots baseball organization has earned the opportunity to play college baseball.

Logan Stout and his wife, Haley, have two sons and reside in Frisco, Texas. They are patrons and honorary chairs of the Boys and Girls Club of Collin County, the American Heart Association of North Texas, founders of Youth Athletes Foundation and other charitable organizations. Logan holds degrees in both business and psychology.