Internationally Recognized Wellness & Business Coach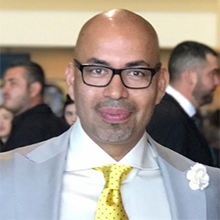 Dr. Luis Arriaza is an internationally recognized Professional Network Marketer, Founder and creator of The Spartan System of Success. A Leadership and Training System which breaks old paradigms and helps build and develop new, healthy, and strong neuro-association which are needed to help people re-invent themselves and find success in the network marketing industry.

Residing in Southern California, Dr. Luis and Evelia are parents to three beautiful boys, Fabian, Isaiah and Elisha.

Dr Luis and his lovely wife Evelia have introduced this amazing system to over 100,000 entrepreneurs in the past 5 years.