Building a 6-Figure Income From "The Closet"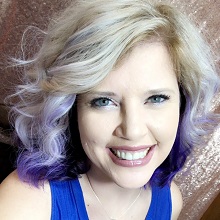 Christina McCulley began her Network marketing career 7 years ago by saying, I'll use the products but I'm NOT building one of those "pyramid things." The business started building itself however when she started sharing her love for the products on Social Media. Three years into that company, she knew it was time to walk away. The passion and love was no longer there. For the next 3 years, Christina jumped from company to company trying to find that spark again. She wanted to be involved with a company she believed in and could really be herself but couldn't find it. She signed up for almost every company out there, she felt like...and when someone introduced her as the "lady that sold everything on Facebook," she was done.

Until one day, she tried a new product to lose some weight -and fell in love. She has now found her home with her current company and just celebrated her one-year anniversary with them. She has personally enrolled over 500 people in a year using Facebook and her "Closet." Her following grows daily and she's one of the Top Enrollers in her company. She's earned 2 trips in less than a year with her company and was asked to speak on stage at their national convention.

Christina truly believes that her faith & love for others is the leading cause of her success. She says, "There's NOTHING more powerful than love. Everyone wants to be heard and made to feel important. I want to listen and make them feel important just as God has made me feel."